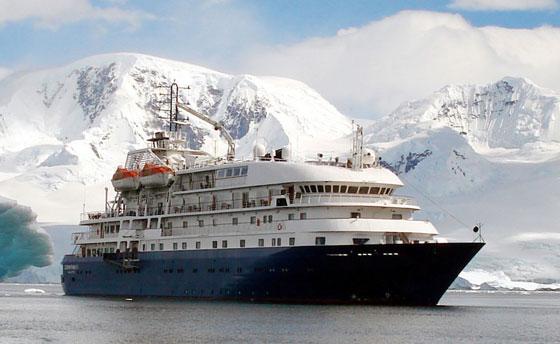 Vessel Type: Expedition
Length: 90 metres
Passenger Capacity: 114
Built / refurbished: 1992 / 2005
SEA EXPLORER/HEBRIDEAN SKY (formerly Corinthian II) has always been known for its effortless elegance, impeccable service and atmosphere of charm and camaraderie. Now we add increased adventure options and an on-site Passenger Service Representative. Sea Explorer is the perfect blend of luxury and adventurous exploration. Is it a luxury ship? An adventure ship? It's both!
ONBOARD DINING
Great expeditions require great food! We are pleased to offer daily changing breakfast, lunch and dinner menus with an emphasis on providing well balanced and nutritional cuisine. Our team of international chefs has boat loads of creativity and you are sure to experience a variety of interesting dishes throughout your voyage. The restaurant is located on Deck 2 and our service team looks forward to providing a memorable dining experience.
IMPECCABLE SMALL-SHIP AMENITIES
Returning from excursions, passengers enjoy complimentary refreshments, afternoon tea and all-day coffee in The Club, a gracious space for relaxation, surrounded by panoramic windows.
Other Sea Explorer features include:
Library with Internet access
Lounge with audiovisual facilities
Dining room
Wraparound sun deck with Jacuzzi
Exercise room
Medical facilities with available doctor
Elevator serving all passenger decks
Swimming/zodiac platform