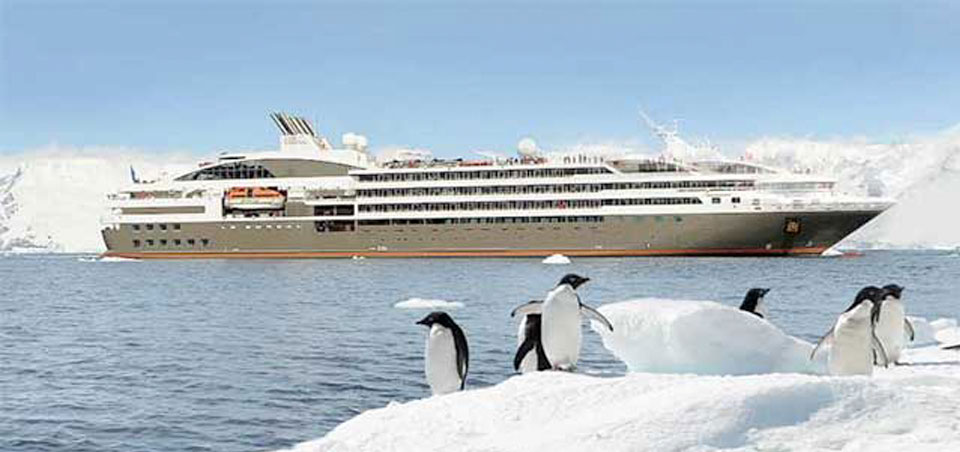 Vessel Type: Luxury Small Ship
Length: 142 metres
Passenger Capacity: 264
Built: 2013
A sleek silhouette, a welcoming intimate atmosphere, discover aboard this new ship the philosophy that has made L'Austral and Le Boreal such a success:  the Spirit of Yachy Cruises.
Sailing under the French flag, this magnificent yacht of only 132 staterooms and suites, with balconies, joined in 2013.  You will be enchanted by the contemporary decor inspired by the luxury yachting world, with fluid lines and a modern colour scheme combining natural wood with shades of grey and white.
A refined ambience is enhanced by the quality of the workmanship and materials: white Corian counters in the lobby contrast with the warmth of leather to recall a boat's hull, while the central scuplture of enamelled pieces takes its inspiration from the sea.  In the loungebar, the carpet picks up a tennis stripe theme symbolising a certain idea of cruising, one synonomous with French elegance and a chic seaside spirit.